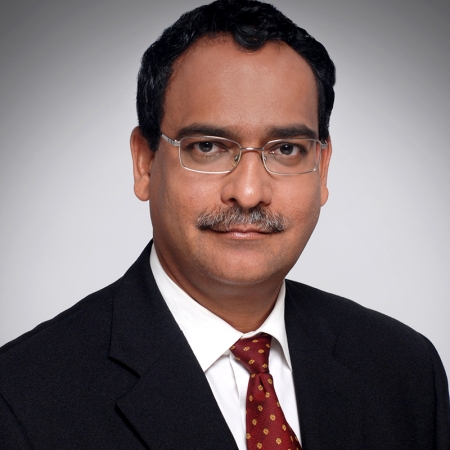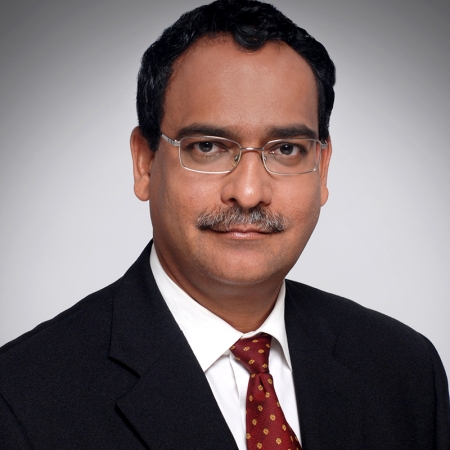 S Sharma
Consultant
Sharma has many years of legal experience in both public and private sectors. Sharma was a District Judge in the Judiciary, State Counsel at the Attorney-General's Chambers, and Tax Counsel at the Inland Revenue Authority of Singapore (IRAS). Sharma has been Partner and Consultant at major law firms and specialist boutique law firms.
Sharma has qualifications in Law, Accounting, Arbitration, Business Management, Finance, International Taxation and Technology. Sharma graduated from the National University of Singapore in 1985 and was admitted as an Advocate and Solicitor of the Supreme Court of Singapore in early 1989, after 3 years in public service as a Legal Officer at the then Inland Revenue Department of the Ministry of Finance. He is also on the Roll of Solicitors in England and Wales. He is an International Tax Affiliate of the Chartered Institute of Taxation, and an Accredited Tax Advisor (Income Tax and GST) with the Singapore Chartered Tax Professionals. He is a Fellow of the Chartered Institute of Arbitrators, the Singapore Institute of Arbitrators and the Malaysian Institute of Arbitrators. He is a member of the ICC Singapore Arbitration Group. Sharma is an Accredited Associate Mediator with the Singapore Mediation Centre, an Accredited Mediator with the Singapore International Mediation Institute, and Senior Mediator on the Law Society Mediation Scheme.
Sharma has considerable legal experience advising on various tax issues. He has also conducted tax litigation for clients at the Board of Review, High Court and Court of Appeal. Sharma has represented corporate clients in disputes over tax assessments, made representations to IRAS and achieved full settlements for clients in tax audit and tax investigation cases without publicity or court proceedings. In taxation matters, he has advised on the various issues ranging from corporate income tax, personal income tax, withholding taxes, goods and services tax, property tax, stamp duties, and estate duties to international taxation, negotiation of double taxation treaties, tax audits, tax investigations, tax collection and enforcement, and on interpretation and application of tax legislation including on exchange of tax information between tax authorities.
Sharma has been Consultant Editor (Legal) of the CCH Singapore Master Tax Guide Manual, contributed various chapters in Halsbury's Laws of Singapore, Volume 16(2): Revenue & Taxation, Income Tax, in the original 2004 Edition, 2008 and 2012 Reissue Editions published by LexisNexis, chapters in Goods and Services Tax – Law & Practice [2015] Second Edition, published by LexisNexis, a chapter in The Law and Practice of Singapore Income Tax, [2013] Second Edition, published by Lexis Nexis, and several chapters in Lexis Practical Guidance – Singapore Tax, an online publication published and launched October 2017 by LexisNexis. He has also authored articles published in the Business Times and various tax journals and other publications, including Bulletin for International Taxation, Tax Notes International, Tax Planning International Asia-Pacific Focus, Singapore Law Gazette, International Tax Review – Tax Disputes Weekly, and Asia Pacific Tax Bulletin.
Sharma has been Adjunct Faculty at the Singapore Management University teaching Revenue Law, and Guest Lecturer at Nanyang Technological University on Advanced Taxation. He is Adjunct Faculty at National University of Singapore having taught Corporate and Securities Law and Legal Environment of Business (Business Law), including being faculty supervisor for Field Service Projects for final year and honours year students, and faculty supervisor for Management Consulting Practicum for post-graduate MBA students at NUS Business School.
"Relationships are based on four principles: respect, understanding, acceptance and appreciation."
– Mahatma Gandhi
QUALIFICATIONS / APPOINTMENT
Bachelor of Laws (Hons), National University of Singapore
Master of Business Administration /Master of Laws, National University of Singapore (NUS)
Advocate & Solicitor, Supreme Court of Singapore
Solicitor, Supreme Court of England and Wales
Accredited Tax Advisor (Income Tax & GST), Singapore Chartered Tax Professionals (SCTP)
International Tax Affiliate, Chartered Institute of Taxation (CIOT)
Fellow, Malaysian Institute of Arbitrators (MIArb)
Fellow, Chartered Institute of Arbitrators (CIArb)
Fellow, Singapore Institute of Arbitrators (SIArb)
Panel Arbitrator, Singapore International Arbitration Centre (SIAC)
Panel Arbitrator, Singapore Institute of Arbitrators (SIArb)
Panel Arbitrator, Asian International Arbitration Centre (AIAC)
Panel Neutral, Law Society Neutral Evaluation and Determination Scheme (LSNEDS)
Associate Mediator, Singapore Mediation Centre (SMC)
Accredited Mediator, Singapore International Mediation Institute (SIMI)
Senior Mediator, Law Society Mediation Scheme (LSMS)
Panel Mediator, Asian International Arbitration Centre (AIAC)
Adjunct Faculty, NUS Business School